---
At Derwent Waste Management, we utilise an efficient baling system to reduce the cost of transporting and recycling paper waste.
What is Baling?
Baling is the process of taking paper, plastic or other waste and then running it through a baler, which compacts the waste. In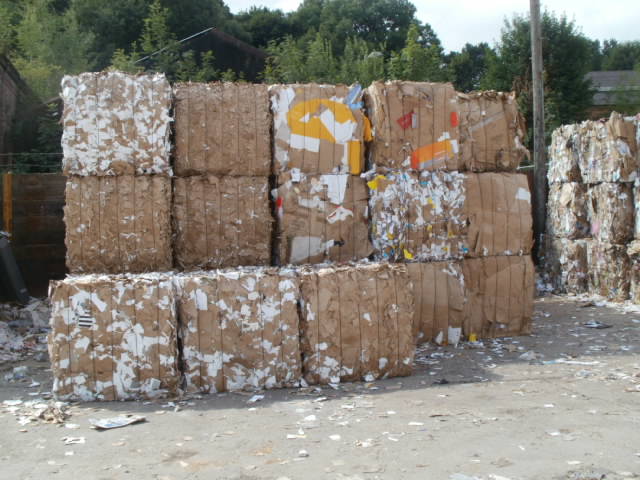 baling cardboard and other items, more can be transported at one time which improves the efficiency of our business as well as helping us to reduce the cost of transporting waste.
Baling also allows for more options for recycling, which diverts a large amount of waste from the landfill. In addition, the waste that is collected and baled can be turned into other products like paperboard, which is used to make a range of products.
Our Process
All waste is delivered to our recycling facility, either by ours or other multi-national companies. Once it arrives, we process the waste in many different ways including screens, blowers and shredders, which separate material into various waste streams. 
Waste Management Reports
We also produce standard BREEAM waste management reports to businesses. We assess and weigh each container or skip before analysing the contents and listing them by percentage of material, recyclables and single streams in the report.
Contact Us
Click this link for more information about our baling service. You can visit our contact page to get in touch with us. Or you can call us directly on 01773 830050 or 01773 607079.
---