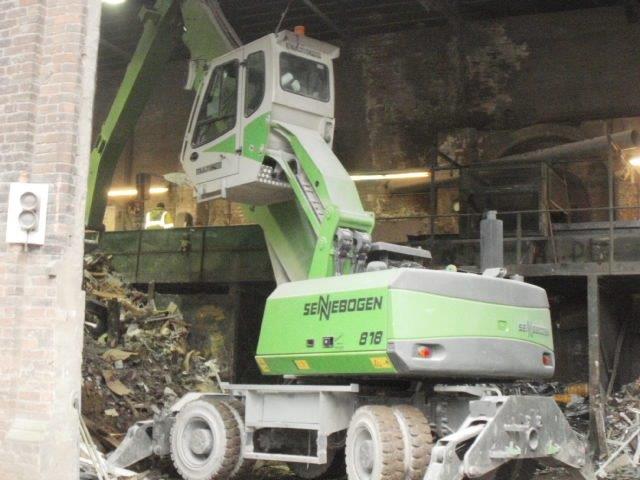 At Derwent Waste Management we provide a total waste management solution for businesses in the manufacturing and construction sectors. Our recycling solution is sustainable, and our waste collection occurs in Derbyshire and beyond.
Total Waste Management

We understand that every business is unique. We work closely with each business to identify and understand their needs. Our team's experience allows us to offer expert advice as well as a plan for the handling of all of the waste your business generates.
Our service is flexible, cost-effective and reliable. Our large fleet of vehicles is modern, and our drivers ADR trained. We also have a wide range of containers and skips available for hire.
Our facility accepts business waste for recycling, and also handles hazardous and confidential waste. Our comprehensive reports and full documentation are delivered monthly. At a glance, your business can understand exactly what waste was removed from your business and diverted from the landfill. If requested, we can also provide businesses with statements for method and site-specific risk.
Compliance Ensured

We can handle your Duty of Care requirements, as we have all the documentation you need. Some of the documentation we provide include:
Hazardous Waste Regulations 2005, Amended 2009;

Environmental Permitting Regulations 2010;

Environmental Protection Act 1990;

Waste Batteries and Accumulators Act 2009;

Environmental Protection (Duty of Care) Regulations 1991;

Producer Responsibility Obligations (Packaging Waste) Regulations 2007;

Waste Electrical and Electronic Equipment Regulations 2006 and Amendments 2009.
Contact Us for Your Waste Management Needs

Our knowledgeable team is ready to answer your waste management questions. Visit our contact page to get in touch by email. Alternatively, call 01773 830050 or 01773 607079 to speak to one of our team directly.